Welcome To Our Valued Customers and Visitors
For over fifty years, Canadian Shunt Industries has been supplying North American industry with the widest selection of DC Ammeter Shunts available anywhere. Over the years we have broadened our product line significantly while remaining focused on what we do best, shunts. We now offer three hundred standard models and a large variety of customized shunts.
Today, our product line includes DC Ammeter Shunts, Telecom Power Fused Disconnects and Isolation Knife Switches designed and manufactured to ISO quality standards. Our technical staff stands ready to provide prototypes and custom-design products to meet your exact requirements.
We take great pride in the ability of our people to meet all your needs and look forward to being of service to you, our valued customers.
Canadian Shunt Industries Inc. was founded in 1972 and currently employs highly skilled and trained staff, working in various administration, engineering and manufacturing career positions. It is due to the dedication and professionalism of our efficient office staff, innovative engineers and journeymen machinists, that CSI has become a global leader in designing, manufacturing and supplying the world with the largest selection of DC Ammeter Shunts. Many of our staff have been with us since our inception in 1972 and deserve a great deal of recognition and gratitude for the success of Canadian Shunt Industries.
The manufacturing plant and corporate offices are located in Markham, Ontario, Canada. The plant size is over 16,000 square feet.
CSI Inc. manufactures the world's largest selection of DC Ammeter Shunts with a range from 1 Ampere to 50,000 Ampere. We also design Shunts to meet your specific needs and applications. Our product line includes Telecom Power - Fused Disconnects ranging form 3 to 1200 Ampere and Knife Switches - Isolation type ranging from 30 Ampere to 15,000 Ampere.
We are currently working under NIST - NRC standards and safety agency approvals UL and CSA where applicable.
Global Markets serviced........
Our products are primarily used in Telecommunication Power Plants, Diesel Electric Locomotives, AC or DC Drive Systems, Electric Vehicles, Metal Finishing Equipment, Battery Chargers and DC Power Supplies.
Our reputation and successes are directly resultant from providing our customers with excellent customer service, high quality products at cost effective prices and on time delivery.
New product development is an on going process at Canadian Shunt Industries, allowing us to find better solutions for tomorrow's challenges.
New! Telecom Fused Disconnect - TFD-101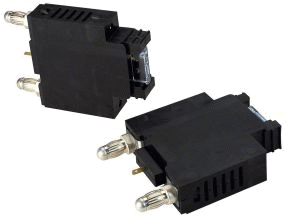 The TFD-101 is the versatile alternative for low voltage, high current telecom systems. Use normal wiring methods or front-mount in place of circuit breakers in a panel. Plug-in connectors eliminate the need for installation tools. Other connection methods are also available.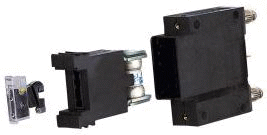 The TFD-101 is designed to protect telecommunications circuits. It also provides a visual and remote warning that an overload condition has occurred.
Rear mounting to your system with bullet type terminals is standard but optimal screw type terminals are available. Front panel mounting is also integral to the TFD-101 design.
The economical replaceable fuses are located in a removable cartridge accessible from the front of the unit. This compact fused disconnect is physically and electrically interchangeable with expensive circuit breakers.